It is with great pleasure that North Shore Smile Surgery announces the addition of Dr. Samer Shaltoni as our periodontist team member.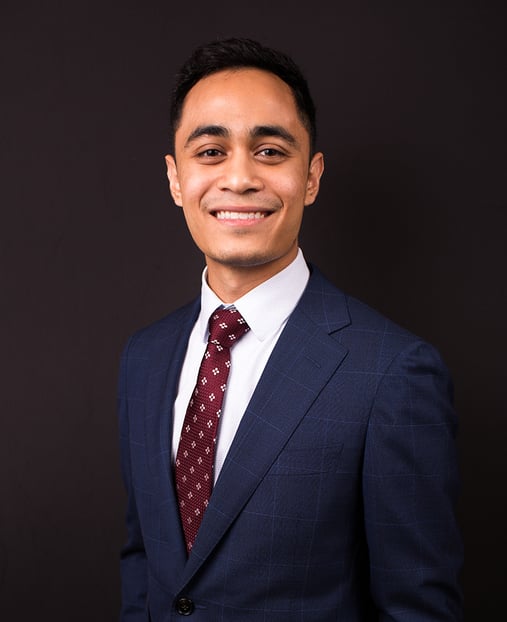 CREATING A FORMIDABLE TEAM
An oral and maxillofacial surgery and periodontics team allows us to be consistent with an interdisciplinary, comprehensive philosophy of patient care.
We are very fortunate to have Samer (rhymes with "hammer") bring his high level of periodontal knowledge and skills to our organization. He is committed to continuing our commitment to the exceptional clinical and non-clinical patient experience.
PERIODONTAL SERVICES
Samer provides limited/comprehensive periodontal management, hard/soft tissue reconstruction, dental implant therapy, extractions/impactions, pathology treatment, as well as IV anesthesia to ensure patient comfort.
education
Samer graduated Cum Laude from Benedictine University with a Bachelor of Science in Health Sciences. He received his dental training and completed his periodontics residency at the University of Illinois at Chicago (UIC) College of Dentistry where he served as chief resident and ambassador for the American Academy of Periodontology Foundation.
memberships
Currently, he holds memberships with the American Academy of Periodontology (AAP), Illinois Society of Periodontology, Midwest Society of Periodontology, American Academy of Osseointegration, Chicago Muslim Dental Society, and the Chicago Dental Society.
Samer serves as the periodontal advisor to the Elite Dental Group (a chapter of the national Seattle Study Club) and Co-Director for the Elite Dental Hygiene Club.
personal life
Samer grew up in Barrington, is a car enthusiast, and enjoys spending time with family and friends as well as playing and watching basketball.
---
We are elated to have Dr. Samer Shaltoni join us and we can't wait for you to meet him!

Please do not hesitate to contact us if we can be of assistance …anytime.