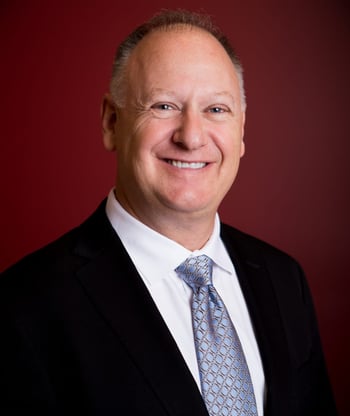 Meet Dr. Scott Frank
Dr. Scott Frank was born and raised in Chicago. He received his undergraduate education at the University of Illinois, Champaign-Urbana and his Doctorate of Dental Surgery degree from Northwestern University in 1987.
Dr. Frank was selected from numerous applicants by the American Cancer Society to participate in a head and neck cancer externship at the University of Chicago Hospital. He then completed an intensive residency in Oral and Maxillofacial Surgery at Howard University Hospital in Washington, D.C. This program placed a strong emphasis on dentoalveolar surgery (including the excision of wisdom teeth, extractions, bone and tissue grafts, infections, pathology, and trauma and anesthesia techniques.)
Dr. Frank's specialized interests include hard and soft tissue reconstructive surgery, regenerative bone grafting, sinus bone grafting for the placement of dental implants, smile enhancement techniques, and the removal of teeth and wisdom teeth.
Dr. Frank served as a surgeon of a prominent dental implant team specializing in the All-On-4® concept (also known as Teeth-in-a-day) where the patient receives an entire set of new teeth for upper and/or lower arch. Dr. Frank has continued to provide this treatment concept at NSSS under the name ReVita Smile® and enjoys being able to help patients change their lives. Up till now, he has performed almost 1,000 ReVita Smile® procedures.
Besides his extensive experience treating thousands of oral surgery patients in the past 30 years, Dr. Frank has a great passion in continuing education. Dr. Frank has received over 100 hours of continuing education credits each year attending several continuing education programs and seminars organized by accredited organizations, as well as online panel discussion and webinars.
Dr. Frank has also focused much of his attention on sharing this knowledge and educating dentists on dental implant restorative techniques, Digital Implant Dentistry and the ReVita Smile® procedure. He organizes many Continuing Education programs for local doctors, some of which he serves as the speaker himself.
Dr. Frank has been accredited by the Academy of General Dentistry to award education units for courses that are presented and sponsored by North Shore Oral & Maxillofacial Surgery.
Dr. Frank has also been serving as the Director of The Elite Dental Group, the local study club chapter of the prestigious Seattle Study Club, since 2001. The Elite Dental Group is recognized as one of the most advanced and interactive dental continuing education groups today.
Dr. Frank is a member of the American Association of Oral and Maxillofacial Surgeons, the American Dental Society of Anesthesiology, the American Dental Association, the Illinois State Dental Society and the Chicago Dental Society.
With over 30 years of experience in his field, Dr. Frank has earned an elite designation amongst his peers and patients.
Together with the team at North Shore Smile Surgery, he looks forward to serving the community providing exceptional care and top-of-the-line surgical dental surgery experience.
---
Become A Partner With Dr. Scott Frank
Dr. Scott Frank, an experienced and skilled oral surgeon, can help you assist your patients with their oral surgery needs, whether it is dental extraction, wisdom teeth removal, single or multiple dental implants, or All-On-4® procedure, to ultimately improve the patient's health, appearance, lifestyle and confidence they deserve.
Become ReVita Smile® partner
We use ReVita Smile®, a revolutionary All-On-4® implant treatment concept, to help your patients achieve satisfying results that can last a lifetime.
Some dentists can spend tens of thousands of dollars to learn how to complete the All-On-4 treatment concept in a very short training experience. While valid, it is not the best option for many dentists. You may be looking for something more hands-on. Something more individualized for you and your patients. We have that option here.
When you become a ReVita Smile partner, Dr. Frank will provide an on-site training for you and your staff, as well as walk you through the entire treatment procedure from patient diagnosis and treatment planning to the final restorative process.
While you, as a partner doctor, will have the opportunity to perform much of the treatment, Dr. Frank will be there to guide you through the process and to perform the surgical aspect of ReVita Smile treatment.
The best part of ReVita Smile? You minimize the chance of losing your patients!
ReVita Smile helps you nurture your patient-doctor relationship as it provides a new window of opportunity for your patient to achieve the smile of their dreams.