Dental implants have become an integral part of many people's dental care. Their ability to bring back full tooth functionality and help patients lead a normal life is priceless.
Each patient needs a personalized approach to implantation. That's why several types of dental implants exist. Let's find out how they work and when you may need them.
Endosteal Implants
The most common type of implants recommended by dentists is endosteal implants.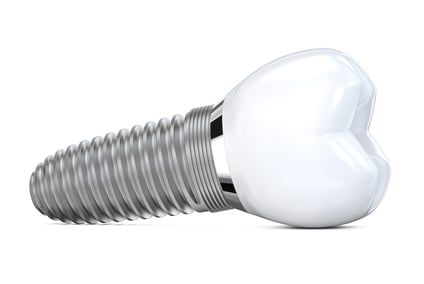 To be a candidate for such an implant, a patient should:
Have good general and oral health

Have healthy gum tissues

Have sufficient bone in the jaw

Avoid using tobacco products

The screw-shaped titanium implant is placed into the bone. Once the bone grows around the implant, the dentist installs an abutment, which serves as a base for a crown.
After cementing the crown, patients forget that they've ever had a problem. Endosteal implants create an excellent impression of having real teeth.
Patients with endosteal implants lead a normal life. They can chew, smile, eat, and talk naturally. These implants don't require too much special dental care.
(right) Endosteal implant with a screw base
Mini Implants
Mini implants work the same way as endosteal implants do. However, they are smaller in diameter. Your dentist may recommend this option if you don't have sufficient bone density to support the traditional implant.
Subperiosteal Implants
These are often an excellent solution for patients with a limited jawbone volume. Bone loss can happen for a number of reasons, including age, thyroid issues, and vitamin deficiencies.
Some patients undergo bone grafting to qualify for endosteal implants. Others choose their subperiosteal counterparts. Besides avoiding bone tissue transplantation, people, who opt for this type of implants, enjoy a faster healing process.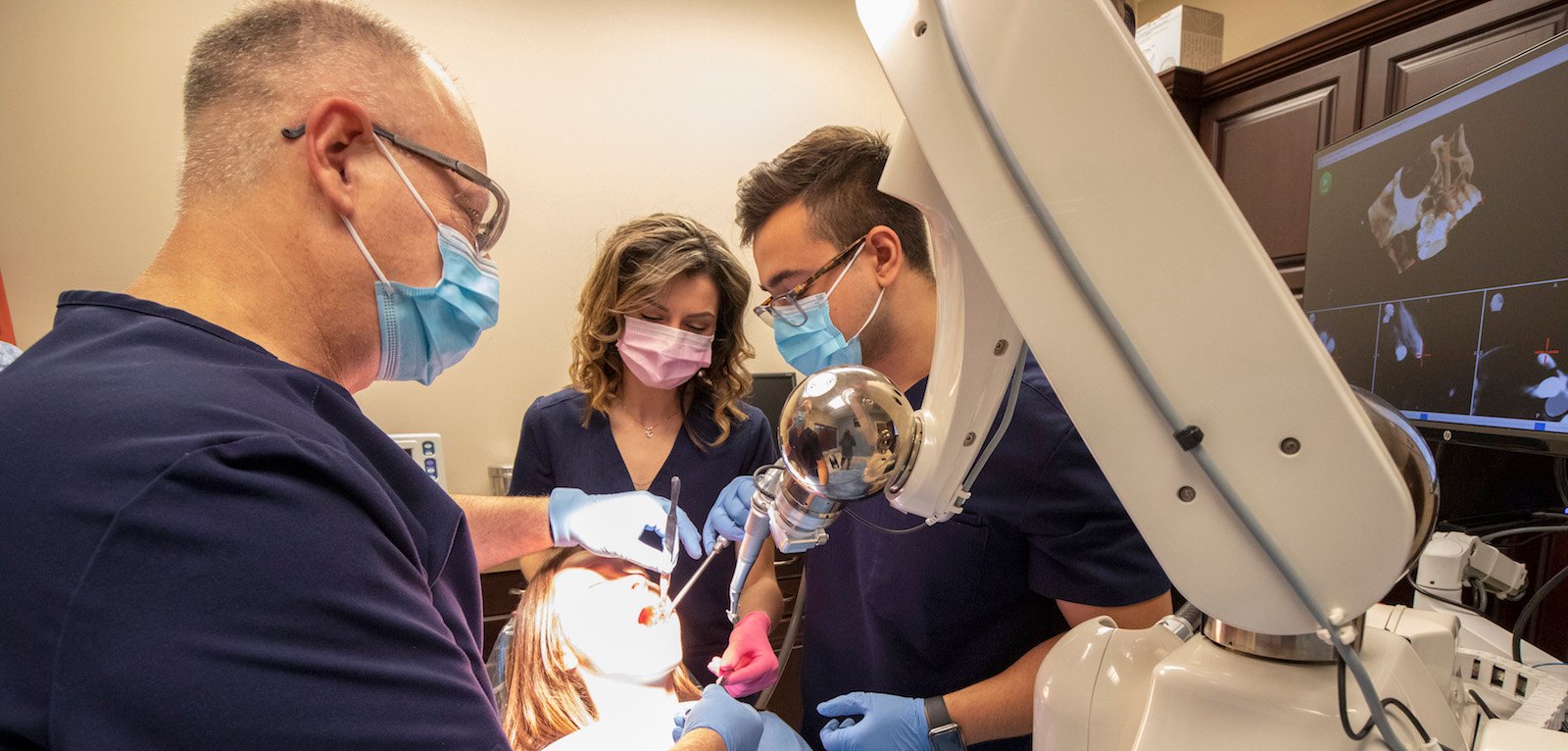 Subperiosteal implants sit on top of the bone instead of settling inside it. However, they are still placed under the gum. These implants are custom-made for each patent with the consideration of the bone's contour. The implantation process involves two stages:
The surgeon cuts the gum tissue to expose the bone. The dentist takes an impression of the bone for further implant manufacturing.

The surgeon reopens the gum tissue and places the implant onto the bone. The tissue is replaced while leaving small anchors exposed. The dentist places a temporary bridge on anchor pieces. It's replaced with a permanent bridge after gums are healed.

These surgeries may have serious complications in case the patient fails to follow the dentist's recommendations about post-op oral care. Smoking increases the risk of subperiosteal implant failure.
Zygomatic Implants
If you don't qualify for endosteal and subperiosteal implants. Instead of placing the implant into or over the jawbone, the dentist puts it into the cheekbone (zygoma bone).
Zygomatic implants are much longer than endosteal implants. They provide a secure foundation for the crown in cases when traditional implanting isn't possible. The recovery time for such a procedure is about four months.
The benefits of zygomatic implants include the absence of the need for bone grafting, the healing time for which may take up to half a year.
---
Learn more about your dental implant options or schedule an appointment with us today!