At North Shore Smile Surgery, we have always prided ourselves on making our patients' lives as easy as possible and staying at the forefront of technology in the dental industry. To give our patients a wide variety of options to see us, we offer virtual consultations for all of our services, including wisdom teeth removal, dental implants, bone and tissue grafting, tooth extractions, All-on-4 (ReVita Smile), and periodontal (gum) problems.
With virtual consultations, you won't have to drive here and wait in traffic and then wait in your car until we're ready to see you for your appointment. It's our way of making oral surgery services available to patients with busy schedules, patients who can't physically make it into our office, or patients who would like to stay at home for health reasons so they can still address their oral health needs from wherever they are.
how it works
Patient Forms and Online Bill Pay
Once you've made an appointment with us, we'll have you fill out the new patient form. If you would like to know your insurance benefits beforehand, we'll contact your insurance company to let you know if there will be an out-of-pocket cost to you. As an added convenience, you can also pay your bill online to keep the registration and payment process truly touchless.
Express X-Ray
If you don't have an x-ray on file, we'll invite you to the office for an "express x-ray." Express x-rays require only a quick visit at a convenient time to obtain the necessary radiographs to review during your virtual consultation. This process will allow us to observe the high standards of our Enhanced Patient Protection Program (ePPP).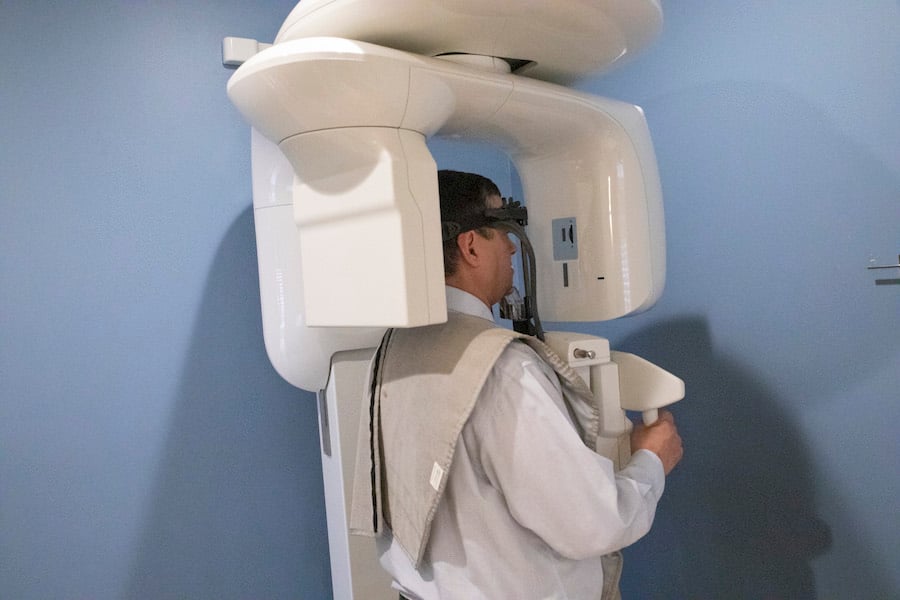 Zoom Invitation
Prior to your virtual consultation, you'll receive automated texts and emails to remind you of your appointment date and time. On the day of the consultation, our staff will email you with the Zoom link to join the virtual meeting.
You'll be able to speak to our treatment coordinator and to Dr. Frank who will answer any questions you may have about how to prepare for your procedure, the actual surgery, and what the recovery will look like.
We can still "See" you for your appointment
Even if you can't make it into our office, we want our patients to know that they have a variety of ways to access us, whether it's for health reasons or simply the convenience.
Whether you're looking to get your tooth extracted, implants placed, or for any other oral surgery services, we can still help you determine the best course of action for your treatment so we can get you prepared for surgery.
---
Once you're ready, schedule an appointment with us today and let us know you're interested in having a virtual consultation!