Nov 5 | Dr. Joshua Austin: The Mental Dental Connection & Beyond Digital Impression
Our Chamfered Psyche: The Mental Dental Connection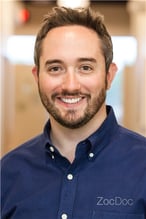 In-Person Program
Speaker: Dr. Joshua Austin - Live Presentation
Friday, November 5
8 am - 12 pm (Doctors and Teams)
Royal Melbourne Country Club
4700 Royal Melbourne Drive
Long Grove, IL 60047

Dental professionals often examine the physical aspects of wellness, yet we rarely explore or discuss the mental aspects. It is time to remove the taboo and face the facts: anxiety, pain, depression, and burnout. Dentistry can be difficult and take a toll. Studies show that dental professionals experience a high incidence of mental illness. Additionally, many dental professionals don't clearly understand the mental health conditions that our patients present with, which red flags to watch for, or what to do/how to intervene. Presented in Dr Joshua Austin's trademark comedic style, this course explores his own personal journal through burnout, frustration and depression in dentistry. While not a mental health professional, Dr Austin shares the strategies he used to improve his mental health and how they also improved his practice and personal life. Learn how to recognize triggers and warning signs. Identify essential tools and resources. Discover how and when to refer to a mental health professional. Explore and understand mental health terms, common treatments, and therapy options. Gain coping mechanisms and learn how to manage expectations—both our own and those of our patients.
Upon completion of this session, attendees should be able to:
• Discover mechanisms for coping with personal and professional challenges.
• Identify and examine psychological triggers and their importance.
Beyond Digital Impression
In-Person Program
Speaker: Dr. Joshua Austin - Live Presentation
Friday, November 5
1 - 3:30 pm (Doctors Only)
Royal Melbourne Country Club
4700 Royal Melbourne Drive
Long Grove, IL 60047
As clinicians, we often look at digital impression scanners as a replacement for impression material. While this is a fantastic attribute of digital scanners, this is a shortsighted view. How can we maximize the return on investment of our digital scanning technology? The answers are astoundingly simple and help us realize the true power of digital technology . . . communication!
Upon completion of this session, attendees should be able to:
• Evaluate the latest innovations and enhancements in intraoral scanning.
• Learn how improved scanning amplifies practice productivity.
• Discover how these devices can close the gap of patient communication.
• Realize the true power of digital for your office.