Having worked with advanced dental technologies for years, Dr. Scott Frank and his staff at North Shore Smile Surgery have become experts at using Yomi Robotic Dental System, robotic assistance for implant surgery. He and Office Manager Lela Grubisich have now shared their insights in Inside Dentistry.
THE ABSTRACT
All technologies follow a predictable life cycle of adoption, but many never enter mainstream use. Following its emergence in the medical profession in the 1990s, the performance of robot-assisted surgery gained significant momentum, and today, millions of robot-assisted surgeries have been performed in the United States.
In dentistry, the adoption of technologies such as CBCT, digital impressions, and virtual planning have improved the accuracy, efficiency, and predictability of implant treatment. As an alternative to guided surgery with 3D printed templates or dynamic navigation, robot-assisted implant surgery is showing promise in its potential to enter mainstream use.
Two case reports are included to illustrate the robot-assisted surgical implant workflow and its advantages to practice.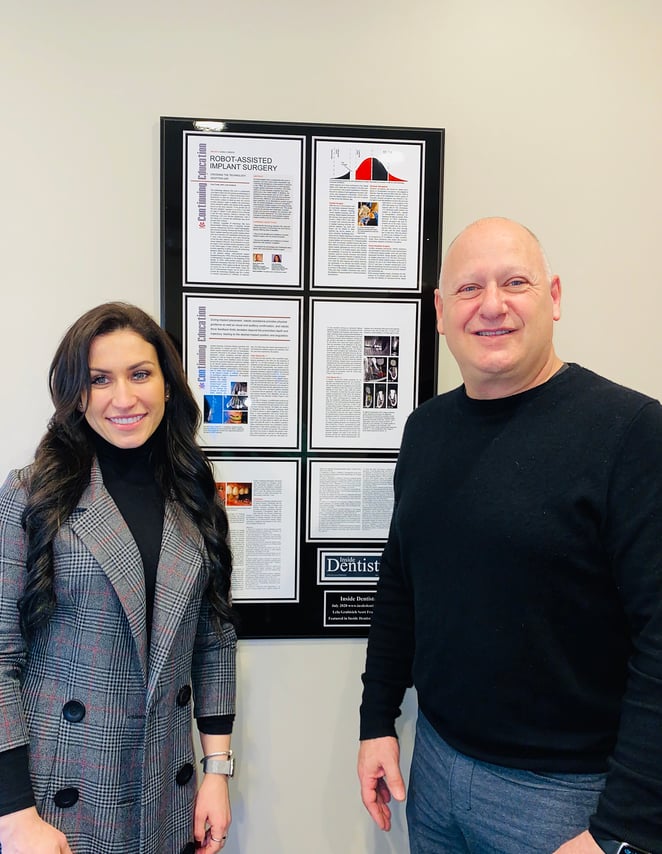 Learn more about the benefits and challenges of guided surgery and dynamic navigation as compared with those of robotic assistance. You can even earn 2 CE Credits when you take the quiz!