What makes a business successful? More specifically, what makes a dental practice successful? Often times, we forget that while our main goal is delivering the best patient care possible, our other goal is to remain relevant and competitive to keep patients rolling in.
At Elite Dental Group, we as practitioners are always seeking to find ways to improve our practices, and this is evident through our comprehensive program designed specifically for dentists in the Chicagoland area. We've recently offered courses such as "The Power of Customer Experience" and Creating an Empowered Practice." We'd love for you to join as a guest so you can see firsthand what our programs are like.
In the meantime, here are a few things to keep in mind when curating your team and how to keep a successful track record.
PROFESSIONALISM
Professionalism starts at the moment your patient walks through the door and goes beyond their appointment. Patients want the same level of strong office management as you expect your team to have. It is as simple as being greeted by the front desk worker to being sent a thank you or follow up for referrals. Professionalism is what creates a lasting impression on your patients and one of the main things that keeps them coming back.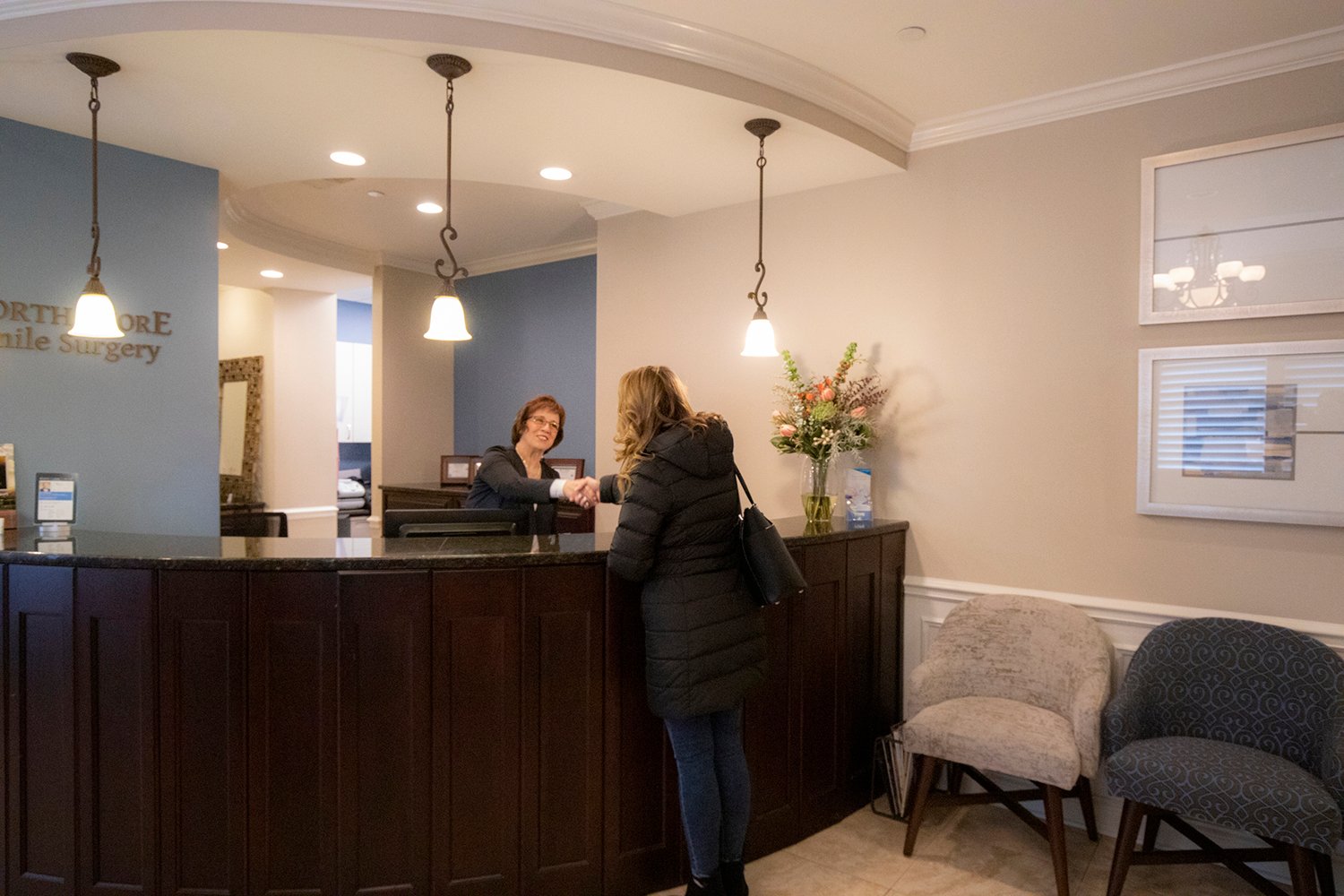 engagement
Truly getting to know a patient and their needs will make them feel the utmost comfort and ease in their choice of practice. While this one may seem like a given, customizing and making sure your patient fully understands their treatment plan shows them that they are literally in good hands. Building a level of trust and understanding of their concerns and suggestions is imperative to their level of satisfaction.
Creating a Distinct Office Culture
At North Shore Smile Surgery, we strive to make people feel comfortable and at ease from the moment they step inside. Complimentary hot and cold drinks are available in the lobby, as well as comfortable chairs and warm and inviting decor. In short, we want our patients to feel that they are at home. They should be able to trust who we are and what we do. Family is rooted in our practice and we want our patients to feel like family too.

ENCOURAGE FEEDBACK
Make sure you are listening to your office team's feedback as much as you listen to your patients' feedback! This will create a comfortable and accepting environment; change is good and it's always best to hear from your team firsthand.
How do you plan on improving your dental practice?
We hope you'll join our dental study club so you can continuously learn more about how to strive for a better office environment!
---
Founded in 2005, the best dentists in North and Northwest Chicago Suburbs and the surrounding areas join the Elite Dental Group to stay connected, advance knowledge, continually grow and be on top of dental trends, and ultimately deliver the best results for their patients.
The Elite Dental Group is designated as an Approved PACE Program Provider by the Academy of General Dentistry. The formal continuing education programs with us are accepted by AGD for Fellowship, Mastership and membership maintenance credit.
Learn more about the Elite Dental Group or join us as a guest at one our events!